Tree Hill, NC
Welcome to
Our Time Now
. we are a second gen, OTH, simple app, rapid fire roleplay set in Tree Hill, North Carolina. We are a second generation OTH site that picks up ten years into the future with a few modifications so that all the children can go to school together. We're partial AU so keep that in mind one tree hill fans! You do not have to be a fan of the show to participate because these characters are yours. Personality, History, and Life. So make them your own and we hope you come in and stay awhile, but really we hope you call OTN home. so please consider joining us and read all the information.
please register your first and last name in all caps
the setting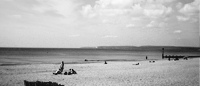 its september in tree hill
highs of 76 and lows of 61
news & stuff
site PLOT 001
SCHOOL IS BACK IN SESSION! THE SUMMER HAS BEEN LONG AND NOW ITS TIME TO COME BACK TO SCHOOL AND NOT ONLY ARE OUR TREE HILL STUDENTS RETURNING, BUT THE OAK LAKE ACADEMY STUDENTS WILL BE JOINING THEM. AFTER A DISASTROUS FIRE BURNED OAK LAKE TO THE GROUND THE SCHOOL BOARD HAS DECIDED THAT THEY ARE GOING TO SHARE THE NARROW HALLS OF TREE HILL HIGH. LETS HOPE THE SCHOOL STILL STANDING WHEN THIS IS ALL OVER.
seniors - 3
juniors - 3
sophomores - 0
freshmen - 1
ol seniors - 2
ol junior - 0
ol sophomore - 0
ol freshmen - 0
locals - 4
sexy links
the staff
the cbox
the awards
MALE SPOTLIGHT
coming soon
FEMALE SPOTLIGHT
coming soon
COUPLE SPOTLIGHT
coming soon
FRIENDS SPOTLIGHT
coming soon
ENEMIES SPOTLIGHT
coming soon
MEMBER SPOTLIGHT
Coming soon
THREAD SPOTLIGHT
Coming soon
the credits
skin credit to RAY!! Spotlight Manips to DANI! Application to Dani! All other graphics and coding all by admins or otherwise stated. credit to canon list and member groups is to admins as well. Original characters and post credit go to our members. Please do not steal anything.
This menu has been disabled
Attention Tree Hill High school students. As you may have heard Oak Lake Academy has burned down in a tragic electrical fire. Since it is the beginning of the school year the Oak Lake Students have been split between two schools in the area, Tree Hill being one of them. Since Tree Hill has sports facilities and the other school is geared towards more performing arts, that will be the split of the students with everyone in between splitting between the two. What that means for Tree Hill's current students. It means that we will be having tryouts again. Yes, we understand the season is just starting, but it is unpractical and quite frankly we don't have the space for two teams, so this will effect boys basketball as well as the ravens cheerleaders. Tryouts will be held no later than friday with the final roster posted monday morning. Sorry for the inconvenience, the school board decided this was the best way to handle this situation.
SKIN EXCLUSIVELY FOR OUR TIME NOW