I don't have profiles for them, but Kulani's family lives in the pridelands with her.
I can make appearances for them based on negotiation between you and I. I will draw them after we decide on what we like together.
The only personality I have in mind is for the mother, and that is a kind of elitist high-and-mighty type of personality that can be talked about with the adopter.
Names are up to players.
The sisters are both adults, while the mother is an older adult or elder.
These are pretty much make your own as long as I'm talked about with it, so if you are interested, please post!
Here's what Kulani looks like: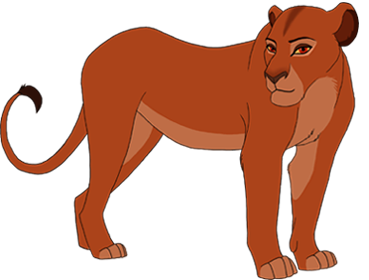 Her sisters don't have to look identical to her, but they should have some similar traits. Same with her mom.