Welcome!
Welcome to Captivating! This board is dedicated to the pairing of Will Horton & Sonny Kiriakis from Days Of Our Lives! We also support the actors Guy Wilson (current), Chandler Massey (past) & Freddie Smith who portray these amazing characters!!!

If you have any questions or concerns don't hesitate to send an administrator or moderator a PM & have fun posting!
Your Staff!
Support Wilson!
Of The Moment!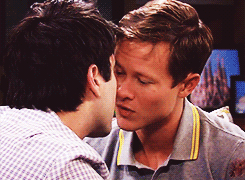 Video Of The Moment!
Affiliate With Us!
Our Affiliates!
Board Credits!
Thanks To Xandra @ Caution 2.0 For The Pips!

ALL Artwork Credited To: Amanda!

Sidebar: Dana
Coding Help: RCR


The following errors were found:

The board administrator requires all members to log in


You must already have registered for an account before you can log in.
If you do not have an account, you may register by clicking the 'register' link near the top of the screen

I've forgotten my password! Click here!