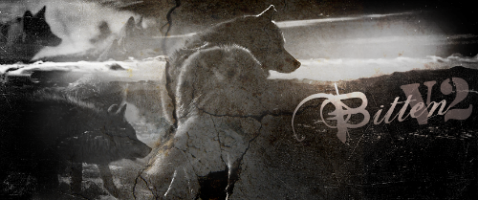 (
100+ ACTIVE ACCTS. NEW CANONS. 2 YEARS+. ALWAYS AD-FREE!
)
Welcome to a world where wolves lurk just around the corner and vampires hide amongst the shadows, each waiting to claim their next helpless victim…
Welcome to Bitten, an original shape-shifter site loosely based on the Twilight saga. There are seven species currently playable here; the shifters, including wolves, bears, and cougars, the vampires, the humans, including the gifted trackers, and also a rare beast simply dubbed a wolf halfling, highly dangerous and typically scorned. These are the creatures awaiting your arrival.
Times are tough in a world filled with the supernatural living alongside innocent humans…and some not so innocent humans as well. The latter call themselves "trackers". Seeking out both shape-shifters and vampires in order to eliminate such unwanted threats is a tracker's main goal. Safeguarding humanity amidst the wolves' ongoing inter-species and inter-pack feuds while reducing the risk of family members getting bitten remains valid purpose for these esteemed leaders within populated human society. Vampires, often harbingers of premature death, are faced with greater chances of being confronted by a skilled Tracker than ever before. They've taken to slipping amongst night's shadows. The bears just want to be left alone by everyone and the cougars, two prides unexpectedly thrown together by circumstance, are too busy arguing over who's the boss to bother noticing the building tensions around them.
Battles for increased power, challenges for stealing mates, discreet feedings, and a lingering threat against all species taints each character plot with endless opportunities. Do you have what it takes to survive? Whose side will you take? Who will you pledge your loyalty to and for what cost?
In one word:
drama
.
Plenty of canon characters available. Original vampires, rogue wolf shifters, and limitless humans always welcome!
Come join us!WOLVES & HALFLINGS|BEARS l COUGARS l VAMPIRES l TRACKERS & HUMANS
HOME l FACE CLAIM | ADVERTISING