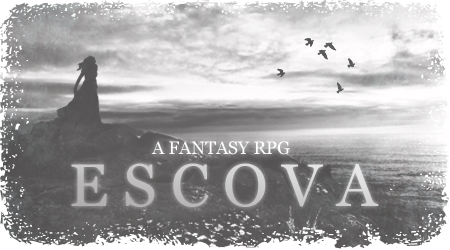 Over the course of the past few decades, refugees have been pouring into the Islands of Escova, fleeing a devastating war between an invading barbarian horde and the kingdoms on the mainland. Many have come to the Islands to wait for the end of the war, but because the war is still raging with no end in sight, many have settled in the Island Nation more permanently. Some refugees continue to cling to their traditions, even those that are incompatible with Escovan society. Others hold out in the hopes that they will eventually return to their homelands.
With the social bond between citizens growing tense and isolated incidents of violence resulting from the tension, it is only a matter of time before things spiral out of control. A New Queen, a war encroaching ever so steadily on the country's doorstep, and a large population of refugees are beginning to take their toll on Escova.
Welcome to the Islands of Escova.
Play a soldier, a priestess, a noble, a mage, a fisherman, or a refugee. Play the daughter of a weaver or the son of a duke. Change the history of an island. Change the history of an entire world.
Newbie Guide
..
Rules
..
Advertising