IT IS JULY 1997.
This roleplay takes place right after Dumbledore has been killed. As of now, the Ministry has been infiltrated by Death Eaters and under their control. Not even the Muggle World is safe. All muggleborns go into hiding and it is declared that all children of age are required to go to Hogwarts that are of Pureblood Heritage.

What else could possibly happen?




BEST VIEWED IN FULL SCREEN



STATISTICS
M
F
GRYFFINDOR
4
5
HUFFLEPUFF
1
0
RAVENCLAW
3
7
SLYTHERIN
2
4
DEATH EATERS
2
3
PROFESSORS
3
2
ORDER MEMBERS
7
5
MINISTRY
1
1
TOTALS
23
27
TOTAL CHARACTERS

50


hover above, click to pm
coming soon...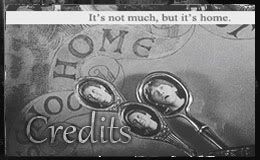 Credit to the staff for the images and skinning. Members, and staff for the content of the forum. J.K.R. for the characters, and general story. Credit to anyone we've missed. Credit to Rapta of Caution for the forum markers Credit to paramenthim of caution for the Side bar original pictures before editing.