Welcome
Many years ago there was a land called Matria. The races lived there together in peace, though they all had their racial pride. Then came the war. The land was divided into 5 nations, Spierwit in the north, Edelsten in the west, Sawa in the south, Blozend in the East, and in the middle of it all Eusi. Each nation is fighting to survive, with individuals and races struggling for control.

Come find your place in the Realms of Matria. With several fantasy races and classes to choose from, you are sure to find a home with us!

Important Links
Staff
C-Box
Rules
<*>No Advertising, there is an appropriate forum for that.
<*>Be civil. Whining and bashing will not be tolerated.
<*>All C-Box chatter is OOC.

---
Like Us!
Credits
Clover, skinned by Ashwee of RCR.
Sidebar by Dana.


Site by: Anna &
Affiliates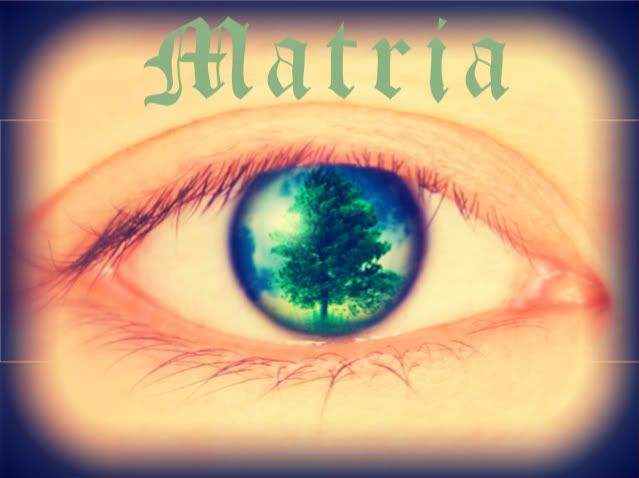 Welcome to Realms of Matria. We hope you enjoy your visit.
You're currently viewing our forum as a guest. This means you are limited to certain areas of the board and there are some features you can't use. If you join our community, you'll be able to access member-only sections, and use many member-only features such as customizing your profile, sending personal messages, and voting in polls. Registration is simple, fast, and completely free.
Join our community!
If you're already a member please log in to your account to access all of our features:

Fun text based RP
Participation in plot planning and previews of potential plots!
Member's only OOC contests!




Forum
Topics
Replies
Last Post Info
First Post
This is where you post if we haven't posted in you're site yet.

28
0
May 25 2013, 08:36 PM
In: Scindian Weyr
By: Snare
Link Backs
This is where you post if you're linking back to us.

16
0
Apr 21 2012, 02:03 PM
In: A Port in the Storm
By: DINAH
Affiliation
Come here to affiliate with our site! Be sure to post your site banner, and a link to your site! And be sure to post our banner on your site in return! We will not post yours until we've seen ours on your site! Guest friendly board.

1
0
Mar 1 2012, 09:54 PM
In: Our Affiliation Info!
By: Admin
Open Topic (new replies)
Open Topic (no new replies)
Hot Topic (new replies)
Hot Topic (no new replies)
Poll (new votes)
Poll (no new votes)
Locked Topic
Moved Topic