Welcome
Welcome to Love Always. This is my fan fiction archive where you can find numerous stories I have written all about my favorite couples and characters from daytime and primetime television. Thank you for stopping by!
Headwriter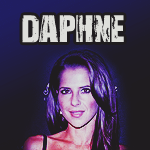 Story Updates
Affiliates
Credits
Graphics: Alexandra
Sidebar: Dana
Coding Help: RCR
The following errors were found:

The board administrator requires all members to log in


You must already have registered for an account before you can log in.
If you do not have an account, you may register by clicking the 'register' link near the top of the screen

I've forgotten my password! Click here!