Title: NEWBIE? [=
Description: With a pictute?
.X O X O - March 9, 2007 08:58 AM (GMT)




Introductions:



hi everyone! my name is Sori or SoriLee. Either one is fine. [=
im 100% chinese, 15 years old and from the US.
for some reason i had this site favorited so hahas, iono :nana:
i dont have a favorite member in suju cuz ..why not love
all of them? =B *sigh* xD lols. i hope to get to know everyone!
btw. i LOVE dbsk. xD





A Picture: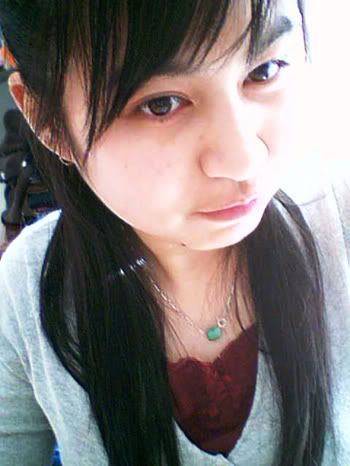 *scrunches up face* :thumbs:

sry, it not the best quality picture i have because it taken
with my webcam. xD
i hope i didnt blind anyone!
thisgrl - March 9, 2007 09:04 PM (GMT)
WELCOME TO THE KO FORUMM! YESH, THAT'S RIGHT TO HAVE THHIS SITE FAVOURED BEACUSE THIHS IS THE BEST SUJU SITE WITH ALL THE COOLEST PEOPLESS AROUND!

you'll fit in great with everyone else. everyone here is very nice so don't be shy to ask questions!

my name is pang, 18 from ontario, canada. nice to meet you!


xcandylovagrlx - March 10, 2007 01:11 AM (GMT)
hey welcome to the KO forum :D

im jenny, 15 from the states..easterner!! nice to meet you

you'll love it here..everyone is soo nice adn all...XD pang said everything i wanted to say..XD ull fit in...ill even be ur friend :D

hope to see you around..have fun adn stay active xP
insertXnameXhere - March 10, 2007 02:10 AM (GMT)
Hi there! Welcome.

I'm Matha (feel free to call me Marco or Marco Polo) and I'm 15, from the states.

My favorite is Donghae, as you can see.

Anyway, welcome again and stay active. Post lots and lots. If you ever need to chat, you can PM me all you want! I love to listen and be random.
shredoftears - March 10, 2007 07:53 AM (GMT)
Hey there! I'm Crissa from Singapore. Enjoy your stay here! :clap:
stupidly_smart - March 10, 2007 06:54 PM (GMT)
Welcome
I'm Lisa ... 18 and my fav is sungmin(duhh haha)

enjoy your stay
Kpop_Crazy - March 11, 2007 01:18 AM (GMT)
HI YA SORI

I'm Zigi, and I'm 15...hehehe

I love your bangs, their really cute...your face structure kinda makes you look like Park Hee Bom...hehehe...or maybe it's just me :P

I'm sure you will like it here

POST LOTS AND HOPE YOU MAKE LOTS OF FRIENDS...I'll gladly be your first
BabyChinita - March 14, 2007 02:31 AM (GMT)
hi Sori! =]
Welcome to Knock Out Forum!
I'm Ekah. 18 and from Philippines.
wow. KO is one of your favorites?
it'a an honor. HAHAHA.
follow the rules and stay active!
oh and yeah. I like HEECHUL. hahaha.
but of course I love them all. see you!!!