Welcome!
Welcome to Caught In Your Embrace! This board is dedicated to the pairing of Silas Clay & Sam McCall from General Hospital! We also support the actor Michael Easton and the actress Kelly Monaco who portray these amazing characters! Let's keep supporting Slam, McBam & Calivia (yes we support all 3 ME & KM pairings) NO matter what!!!

If you have any questions or concerns don't hesitate to send an administrator or moderator a PM & have fun posting!
Your Staff!
Support Siam!
Of The Moment!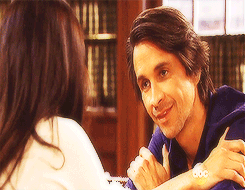 Video Of The Moment!
Affiliate With Us!
Our Affiliates!
Board Credits!
Graphics: Amanda
Thanks To Xandra @ Caution 2.0 For The Pips!
Sidebar: Dana
Coding Help: RCR

Active Stats
Total Cumulative Posts
560 ( 6.98% of total forum posts )
Posts per day
0.2
Joined
22-April 12
Last Activity:
Apr 7 2013, 05:36 PM
User's local time
Sep 25 2018, 01:20 PM

Communicate
Email
Click Here
AIM Name
No Information
ICQ Number
No Information
Yahoo Identity
No Information
MSN Identity
No Information
Personal Message
Click Here

Information
Home Page
No Information
Birthday
11 May 1975
Location
Canada
Interests
I'm from Canada. My husband is a member of the Canadian Military.
I've been a soap fan for over 25 years. Pretty much watched all of them. GL was my first.
Love a variety of TV shows [ NCIS, NCISLA, Merlin, GH, Torchwood, Doctor Who, White Collar ] to name a couple.
I LOVE listening to music. Diehard blues / rock fan. Fav singer is Eric Clapton.

Posting Details
Member Group
Global Moderator
Member Title
No Information
Avatar
Signature


McKono [Hawaii 5-0] avi and McBam banner by me
Love John/Sam, Luke/Anna, Carly/Johnny and Spin/Maxie on GH