WELCOME
IN LIGHT OF SHADOW is an original superhero rpg set in modern day New York City. Will you fight for the side of justice, shoulder to shoulder with the Legends, or are you planning world domination with the devious Syndicate? Not a super? Do you work for the government or are you jut an innocent bystander. No matter what you are, we hope you join us.
Please register FIRST LAST
LINKS
UPDATES
7/10/2012 PLOT UPDATE NO 1
STATS
M-F
Legends: 5-1
Syndicate: 4-2
Rogue: 2-4
Government 1-1
Civilian 0-0
*In need of more government agents and female syndicate/legends*
SETTING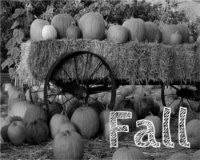 QUOTE
"Isn't it kind of stupid to use one of your girlfriends to avenge the other?"
--James Donovan to Yakov Myshkin (First Steps)
CHAT
ADMINS
SPOTLIGHTS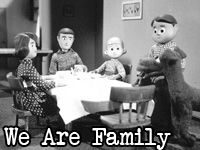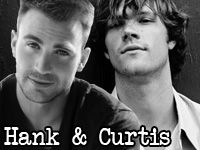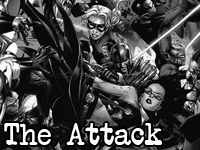 AFFILIATES
Credits
Sidebar: Dana
Coding Help: RCR
Last 10 Posts [ In reverse order ]
MAGGIE
Posted on Jul 12 2012, 06:01 PM



COMPLETE THREAD!
Congratulations on your complete thread!
Threads like this are the lifeblood of our
board and they keep the site alive and healthy!
Congratulations again on your accomplishment
and lots of love for the admins <3


IVAN JONES
Posted on Jul 12 2012, 06:00 AM

Enemy of mine, I'm just a Stranger in a Strange Land

Running out of time...We Better Go...Go...Go!

The smile on his lips grew a bit more at her mention of him not needing to repay her. Well, whether she wanted him to or not, he would be repaying her for more than just her kindness for this night. He owed her his life, did he not? The least he could do was set things better in her past. Some people might not have agreed to what he was doing, and in all likelihood if the government in the future fully understood what he could do they probably would have tried to find some way to stop him. But as it was, there was nothing that could stop him from doing the things that he did. At least he hadn't changed anything major, even if it was incredibly tempting to kill off all of the most powerful anti-super political figures when they were children.

Opening his eyes, Ivan looked at his future mother. She was smiling, but he was very familiar with her happy smiles, and this was not one of them. She must has been trying to smile with much effort, but this didn't do much to encourage the time traveler, as he knew she lacked the true happiness she felt in the future in this time. "I'm beginning to think you're trying to steal all of my thank yous..." Ivan breathed out a very small laugh at his not so hilarious joke. He was tired, this was his excuse, or at least the one he would give. "I think I might take up that offer," Ivan's blue eyes followed her gesture to look at the room she was offering, thank goodness his vision was all the more restored now. "Sleeping on couches just isn't easy for men of my height." Ivan smiled as he turned his head to look at Belle once again.

That smile, however, did not remain for much longer. She was simply standing there stock-still with her eyes closed tightly. Was that one of the symptoms? Quickly Ivan tried to think of all of the signs his mother had told him in the future, but his mind simply wasn't trying to work. He needed more rest, and then he'd be able to sort everything out. "Are you alright?" Ivan asked, although he knew he wouldn't get much more of an answer other than "I'm fine" from her, but he had to ask, didn't he? "Yes...I think some rest will do us both some good." Wrapping the blanket around himself to hid his nakedness, Ivan stood and walked to the guest room, thankful that the dizziness had mostly worn off by now. He would rest and then get up early enough to leave and get started on all the the things he had to do. Step one would be to get to know all that he could about New York City as it was in this time, namely the things that weren't in the history books.

With one final glance he looked at his mother before entering the guest room, finding it very easy to fall into sleep after his head rested atop the pillow. He was safe here.

Tagged

belle!

Outfit

A nice blanket!

Words

--

Notes

La Fin



BELLE SIMON
Posted on Jun 14 2012, 12:05 PM

treasure yourself

for you are beautiful

Repay? Belle shrugged. Sure, tit for tat, that was the way of the world. Belle would not charge a high price for a bed and a good meal. Perhaps she could rack up some karma, perhaps she would get something good from life. She hoped she hadn't used up all the browine points from the orphanage or scientist on her home and job in New York. The nightmares still plagued her, the scars still riddled her body. Karma owed her more. Belle demanded it. She didn't just want a good job or a beautiful home. She wanted to be happy. And... perhaps her happiness didn't just depend upon herself. For so long she had been stubborn, insisting that no one needed anyone else. That people were fooling themselves to think that lovers, friends and family meant anything... But perhaps God had sent this man to her... yet again. She had met an angel before, perhaps she had been given one again.

This time she would not yell at him and chase him away.

"Don't worry," Belle said thought it was out of character. "There is no need for repayment." She forced a smile, lips closed. It was insincere, but she was trying. Maybe karma would require her to try. Yelling at an angel had to be some sort of sin now wasn't it?

"There's a guest room," Belle ventured pointing to the door next to her own. "Its far more comfortable than the couch." And far more private. Diamant wouldn't end up sleeping in his lap or licking his face. The small puppy was curious when it came to visitors but thankfully, the constant stream of mean who came and went kept her from becoming territorial or yappy. She hardly even barked, hadn't even caused a rukas when Jimmy had broken in.

Belle got to her feet, not wanting to invade a naked man's space... at least not a naked man she didn't want to bed. Immediately the blood rushed from her head, black dots filled her vision and she grew dizzy. Belle stood still, doing her best to keep her footing rather than collapse upon the man. The head rush was normal, or at least lately. They had recently sprung upon her, as had massive headaches. "But that's up to you," she forced out, blue eyes opening once again. "As for me, its late... have a good night."

tag: Ivan • Those headaches are terrible foreshadowing ><

IVAN JONES
Posted on Jun 12 2012, 03:47 PM

Enemy of mine, I'm just a Stranger in a Strange Land

Running out of time...We Better Go...Go...Go!

Belle had no idea just how true her words were. She had absolutely

nothing

to fear from him, because the last thing he would ever do would be harm her. She was the giver of life, the reason he was alive, and he would do anything to make sure that nothing harmed her...which along with a few other reasons was the whole point of him coming here. He would make certain that his mother remained well. Because if she died, then his life too would go out like the light of a candle being blown out. The difficult thing was...it wasn't harm from others that Ivan worried about the most. No there were other issues that were a much greater threat to his existence, and he knew his mother well enough that she would not make any of this easy. He had had a difficult enough time speaking to her when she was a teenager, he could only imagine her stubbornness now.

"You've no idea how much I owe you..." Ivan muttered out before glancing up to look at her face. "I will try my best to repay you." He gave her a small smile, taking the water carefully from her and drinking some to help moisten his dry throat. He was grateful for many things, but what he was most grateful for was the fact that she didn't assault him with questions about the odd situation and his somewhat strange responses. In Ivan's understanding, mothers always knew...even if they weren't mothers yet. But Belle was thankfully giving him space enough to allow him not to become a bit too suspicious with his words.

"Oh no, no thank you." He shook his head at her offer of Yakov's clothing. That would have just been all kinds of awkward, wouldn't it have? "I just need a little rest, and then I'll be able to solve the clothing issue myself." He gave another smile. Now this, this was complete truth coming from him. He had the ability to morph clothing onto his body, much like a shifter, he just needed to have a clearer mind than the one that he possessed after time traveling. Lucky for Ivan he didn't have too much longer to suffer with the worst of the affects of jumping through time. Closing his eyes he leaned his head against the back of the couch. "Thank you, again...you've no idea how really grateful I am...." He uttered out.

Tagged

belle!

Outfit

A nice blanket!

Words

--

Notes

D'awww



BELLE SIMON
Posted on Jun 7 2012, 11:18 AM

treasure yourself

for you are beautiful

"I've nothing to fear from you believe me,"

Belle said with a wave of her hand.

"So its nothing to let you stay here."

He physically couldn't hurt her, the worst he could do was expose her, but he didn't even know who her alter ego was. He couldn't hurt her, not yet.

"Besides you owe me big."

She smirked and got to her feet. Of course she didn't really trust this Ivan Jones but she didn't want to cast him out, not when he seemed lost and sick; weak like a puppy before its eyes opened. He had even dropped his spoon several times. There was no way she was letting him out onto the streets. At least not tonight no matter how many friends he had in the city or places to stay.

They were lies anyway; a liar could always identify their own kind.

Besides... Teleporting didn't bring you to a city so far away you had to stay with a friend. What he wasn't telling her was far more intriguing. Belle refilled his water and returned having noticed a bit of emotion on his face as she mentioned Yakov. Perhaps he had heard of him... if he spoke Russian at home perhaps he knew of the Russian Mob and Belle was sure Yakov was famous on both sides of the world's second largest pond. "I have some of his cloths... you can wear them for a little bit."[b] While Yakov was handsome this Ivan was taller and she was sure even the pants that had been left on the floor would flash his ankles.... but that was better than other things.

tag: Ivan • Those headaches are terrible foreshadowing ><

/center>

IVAN JONES
Posted on Jun 6 2012, 05:14 PM

Enemy of mine, I'm just a Stranger in a Strange Land

Running out of time...We Better Go...Go...Go!

Ivan shook his head slightly at her apology.

"No, it's alright. It's just awkward to talk about my abilities sometimes."

It was a lie, not a full lie, but he just couldn't exactly tell her the truth. He found himself thankful that he was at least somewhat good at being able to cover up the truth, he needed to be with having slip up moments like the one he had just had. He had been lucky it was only a physical slip that was easily enough covered up by words that didn't have to be true.

"But you're also a super, so I suppose I have less to be frightened about, right?"

He smiled to her. He knew well how accurate his words were. In this time, in this year, his mother had no ties to the Syndicate or the Legends, he was safe within her neutral home because she never harmed others unless threatened.

"You're offering to let a stranger stay here?" The question had come to Ivan's lips as quickly as the thought had sailed through his mind. "I appreciate the offer but..." Ivan wasn't so sure if he could accept it...if he should accept it. Things already felt a little awkward, or maybe that was just him? But if he stuck around her, if he was closer to her then he could gain her trust and he'd be closer to one of his goals. "I suppose I could spend some time here to get my things in order, although I have a friends place that I'm going to be watching for a while while he's away." Ivan lied again, but once again there was a little truth to it. He would be finding a place to stay at while the current owner was away, however that person he would have no connections to.

With a few more bites Ivan finished up the food she had brought him. And it was just in time because Belle's next sentence caused his throat to clench and his mouth to dry. Ivan simply gave a small smile and nodded. He'd had enough slip up moments for the night, he wouldn't be allowing another to happen.

Tagged

belle!

Outfit

A nice blanket!

Words

--

Notes

I think we're finished, right?



BELLE SIMON
Posted on Jun 1 2012, 10:08 AM

treasure yourself

for you are beautiful

It was hard not to notice his minor freak out. Belle watched at he dropped his spoon into his soup and frowned. She hoped her question had not frightened him away... but now she was sure it had.

"I'm sorry if that made you uncomfortable,"

Belle apologized. She was not used to legitimate social interaction. With Yakov it was a game, with Nightingale is was mysterious and vague, with Julien it was for business, with Noah/Angel it was to keep herself out of jail and with that snot nosed kid James it had been disastrous. This was raw and real... something that Belle was not used to. But... she kind of liked it.

This Ivan -despite his being very discombobulated- clicked with her. He didn't seem so dangerous to her and besides he liked her cooking. Belle had realized only the other night that her self imposed exile wasn't healthy, that no matter how much she loved her dog nothing could replace human interaction... so... she opened her mouth. "You can stay here as long as you like," she said. "I mean... can't have you roaming the streets without some sort of health..." Oh dear, this was awkward... Belle gave a cough. She prayed he didn't think this was just a ploy to get laid... it wasn't for the first time ever it wasn't.

And if he was staying here... what would Yakov think? "And if my boyfriend Yakov asks we'll just say you're a friend from the orphanage." There... covering her bases... even though Yakov wasn't really her boyfriend. More like a conquest.

tag: Ivan • Those headaches are terrible foreshadowing ><

IVAN JONES
Posted on Jun 1 2012, 05:42 AM

Enemy of mine, I'm just a Stranger in a Strange Land

Running out of time...We Better Go...Go...Go!

"It's alright, Russian is actually fairly natural for me...even if I don't have the accent."

He laughed slightly. He knew well enough that it must have sounded off to her to hear a man with a seemingly British accent speaking Russian. The accent was a fake one, but thanks to his abilities to alter himself he sounded like a native of the UK. Which was of course a lie. He had been born in the United States, and so really most accents he just pretended to have and weren't his true one. The only problem with her switching to this language had stemmed from his mind not quite being prepared for the change and essentially freaking out because of it.

"I learned it when I was very young."

He smiled, having many fond memories of his mother teaching him to write in Cyrillic.

This entire moment was going much better than Ivan had planned for his arrival. Sure he wasn't exactly keen on being spotted by someone at first, but here eating Borscht which happened to be one of his favorite meals, and safe and warm was much better than he could have hoped. It beat curling up in a cold dark alley any night. And the way this woman had cooked her borscht tasted just too perfect for him. Ivan hadn't begun to feel homesick, as he had only just arrived in this time, but he was certain if he had this red soup would have calmed him down immediately. It actually tasted a lot like his-

"I'm just a little orphan from Kiev." Ivan's chest tightened as the spoon slipped from his fingers into the bowl, his blue eyes widening as he stared down at the soup. "Oh dear lord!" Ivan bit down on his bottom lip to try and keep himself from overreacting and saying anything. "This...she can't be." Slowly Ivan's eyes trailed upward to look at the woman who continued to speak, probably having not quite noticed his inner panic attack. Even before his now almost 20/20 vision eyes reached her face Ivan knew exactly what he would see. High cheek bones, beautiful long dark hair, and sparkling blue eyes. This woman's face he had known well, and had it not been for the time disorientation he suffered he would have known immediately who she was when she first found him.

Finding himself trembling slightly Ivan reached for the spoon that had slipped from his hands into the bowl. He didn't need her asking more questions or worrying more about why he suddenly looked panicked. There was no way that Ivan could tell this woman sitting across from him that she was the one who birthed him. Ivan inwardly cursed himself for not connecting the fact that his mother had gone by the name Belle before she settled down.

Ivan had been so wrapped up in his own thoughts that he almost hadn't even heard the questions she had asked him. "I...umm...yes. When I use my ability I always end up naked when I arrive at my destination, whether I was fully clothed or not. It's one of the handful of drawbacks I suffer from this." There were no words to the awkwardness Ivan felt speaking to Belle. He hadn't intended to run into her so quickly, and now that the realization had hit him he found himself flustered for words. He couldn't exactly give anything away to her, or rather he shouldn't give anything more away to her than he intended. But he needed more time for her to warm up to him before he could say anything at all. He knew damn well people had a hard time accepting the fact that he wasn't from their time, and he wasn't up for much arguing with his mother over the subject. "I'm alright now though...I feel much better...this helped lots."

Tagged

belle!

Outfit

a nice blanket!

Words

--

Notes

Dun Dun DUN



BELLE SIMON
Posted on May 31 2012, 07:47 AM

treasure yourself

for you are beautiful

"Apologies,"

Belle said as Ivan requested she stop switching languages. The Russia was more comfortable for her since English was her third -not second- language. He seemed proficient enough, his accent was one who spoke it at home and that seemed to be confirmed when he spoke of his Maht making borscht. He asked if was Russian as well and Belle shrugged as she sat gracefully on her coffee table.

"I'm just a little orphan from Kiev," she said a small smirk crossing her lips. It was the same answer she had given Yakov when he asked though she didn't think Ivan would mention she should have been snatched up by a pimp on her fifteenth birthday. This Ivan's voice was far more proper and his speech far from Fenya. He was probably the son of someone rich to speak like that. Maybe a defector or some scientist who was involved with the party. "My borscht is probably nothing compared to a real Russian lady. But I do add just a touch of pepper that sets it apart."

His grin was handsome and watching him eat comforted Belle. He would survive, she hadn't brought a dying man home. "If you don't mind me asking why were you in the alley naked? Did something happen? Teleporting gone wrong?" Belle knew of more than a few supers who could teleport -William Leo for one- and she knew that it was risky business. She wouldn't use that power it seemed so dangerous and alien to her. Give her flying any day.

tag: Ivan • Those headaches are terrible foreshadowing ><

IVAN JONES
Posted on May 30 2012, 09:05 PM

Enemy of mine, I'm just a Stranger in a Strange Land

Running out of time...We Better Go...Go...Go!

Two steps forward and one step back. Now she was peaking gibberish again, wasn't she? Had his hearing reverted back to being off? For a moment a confused look crossed over Ivan's face as he looked at her. She had asked him a question, he could tell from the tone, and after a few replays of what she had said in his mind he smiled. This language he knew, along with several others he had been taught, but he was particularly fond of this one. It always sounded nice and authoritative when it ran off the tongue.

"Yes, yes I speak Russian."

He nodded to her.

"But please warn me before your next language switch...it's hard enough to follow as is..."

He gave a small sigh, deciding to stick with Russian, as Belle seemed more comfortable with it.

"Borscht." Ivan couldn't help but grin at the thought of eating that particular food. "I am fond of it myself, although I'm not particularly adept at cooking it..." "At least not as well as my mother is." Ivan thought to himself, the first wave of home sickness hitting him. His mother was the best cook ever, in his very humble opinion, and each meal had always been home-cooked and boasted delicacies from one end of the world to the other. He was well cultured, to say the least, when it came to languages and food. "I appreciate it very much, thank you...again" Ivan inwardly scolded himself that he should be more on guard, but at each turn his supposed savior did things to disarm him and lull him into a sense of comfort. How dangerous it was! But Ivan was too out of sorts and hungry to fight it much.

And his desire to resist her hospitality soon found itself at zero the moment she brought him a bowl. "I was hoping to not feel completely helpless...let me try on my own?" He responded to her question honestly as he reached for the offered spoon. Closing his eyes Ivan simply inhaled the glorious scent of the food, praying he would be able to keep it down. He didn't often eat so soon after traveling, but how could he resist this? Especially when his stomach was demanding sustenance rather loudly. Opening his eyes Ivan carefully began to scoop up some of the hearty soup up, blowing on it gently before sticking it in his mouth.

Oh the groan that rumbled out a pleased note in his throat as he swallowed. Either he had really been starving, or this woman was a master chef. Whatever the case, Ivan was blown away by how good the borscht was. "Are you Russian or from Eastern Europe? Ukranian maybe? This is far too good...do you cook it often?" The words flowed from Ivan's lips as he began to hungrily scoop up the soup, using the bread to soak up some of it before he devoured that as well. There would be no sending food back to the kitchen with this meal. And Ivan could only hopefully assume that the meal was without drugs, it tasted too good to be tainted. "My compliments to the chef." He grinned, managing to show off his rather nice facial structure even more.

Tagged

belle!

Outfit

A nice blanket!

Words

--

Notes

Who are you?