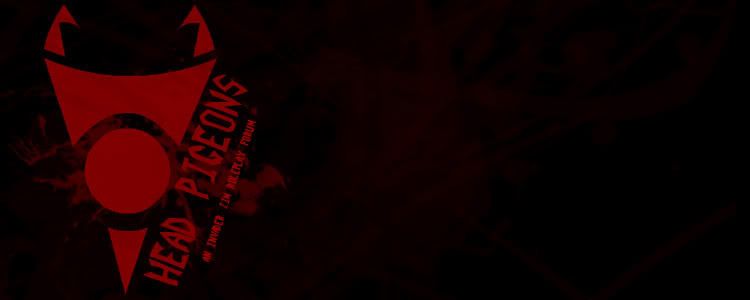 Welcome to Head Pigeons. We hope you enjoy your visit.


You're currently viewing our forum as a guest. This means you are limited to certain areas of the board and there are some features you can't use. If you join our community, you'll be able to access member-only sections, and use many member-only features such as customizing your profile, sending personal messages, and voting in polls. Registration is simple, fast, and completely free.


Join our community!


If you're already a member please log in to your account to access all of our features:


Site wide plot
Tallest Red


Service Drone


Group: Admin
Posts: 39
Member No.: 2
Joined: 27-December 11





The greatest act of rebellion would turn out to be the simple switching of names on two packages.

One package would find itself in the hands of 'Invader' Zim, an incompetent moron who would waste one of the finest pieces of Irken military equipment - but this would prove insignificant in the long term.

No, the second package - containing a number of faulty SIR units was sent to Invader Tenn would prove to be of insurmountable significance. She, a relatively competent and important invader, found herself in the midst of a chaos she could not possibly control. Her base was destroyed, and quickly, she was caught.

Outraged, the planet that she had been analysing retaliated. And so, an all out war broke between the peoples of Meekrob and the Irken Empire. War is never easy, but this, this would be one of epic proportions.

In the midst of all this, a boy from an insignificant race would rise and become the ambassador for Meekrob. On his side, a resistance movement would become his arm - and maybe, just maybe the Meekrobs would stand a chance against the brutal might of the Irken Empire.

In this struggle, will you stand idly by? Or will you take a side and engage in a war in which both sides are no doubt doomed anyway?

You decide.

[[ Whoever chooses to RP Dib may pull him from any point. We the admins could NPC some Meekrobs for him, or he could simply be the ambassador anyway - whatever works best! Also, this is just the bare bones plot - we are more than willing to listen and add in member suggestions! On that note, we're not going to spoil everything - and you don't have to come and ask us about every little plot detail -- we like to be surprised, too! ]]
Join the millions that use us for their forum communities. Create your own forum today.