Title: sexy and i know it
Description: amos diggory
amos c. diggory - June 28, 2012 08:33 PM (GMT)
So this is horrible but I am on a school computer and just want to get this up. I will fix it later. AMOS DIGGORY, the future father of Cedric Diggory. But right now he is just a sixteen year old Hufflepuff and a bundle of awesomeness. He is a serious student and is very organized, he isn't a genius but he maintains pretty high marks because he studies a lot. Amos's friendships are the most important thing in the world to him. He is kind of a big teddy bear albeit a very loud and boisterous teddy bear that can be a little overwhelming at times.

FRIENDS
He is bros with Matt Scamander and Sirius Black. He loves to bromance. Amos is very loyal to his friends so if you have a problem with Matt or Sirius then don't bother applying in this category. Being a Huffelpuff he is pretty friendly with most of the houses although the Slytherins are questionable. He not shy, he will strike up a conversation with anyone so really it is not that hard to befriend him as long as you can tolerate is very loud voice.

ENEMIES
Generally Amos is a pretty chill guy and doesn't have much of a temper. He doesn't really care of people insult him personally because usually that person just has issues. However, if you have a problem with one of his friends then you have a problem with Amos. He is loyal without logic. Also, if you have ever betrayed his trust then he probably won't speak to you anymore unless you make a very true and sincere apology.

LOVERS
This is pretty open right now. Amos is a typical sixteen year old who loves pretty girls. I'd love for him to go on some dates although I am not sure how serious it would get. He can be overly enthusiastic about relationships sometimes which can get really awkward really quickly.
sirius o. black - June 28, 2012 08:43 PM (GMT)
MATTHEW A. SCAMANDER - June 28, 2012 09:01 PM (GMT)
sirius o. black - June 28, 2012 09:36 PM (GMT)
Emma M. Scamander - June 29, 2012 07:45 AM (GMT)
Amos and Emma
So, he's basically her brother from another mother! She loves Amos! She'd totally come to him if she can't get a hold of Matt! And she's also turn to him with help on her assignments and what not! Yay! So we basically have got things down for these two! And Emma's glad that Matt has his bromance!
Amos and Ella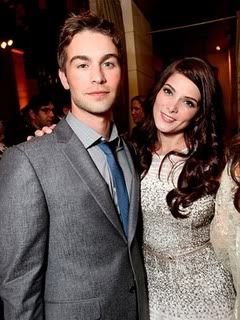 Pic spam! I couldn't help myself! I think these two definitely need to know each other! They're both in Hufflepuff, both study hard, and are so cute! She's a prefect, so she'd probably know him. She'd appreciate what a nice guy he is! And...yes! Let me know if any of this sounds appealing! :]
DORCAS B. MEADOWES - June 29, 2012 09:34 AM (GMT)
[dohtml]<center><div style="text-align:justify; width:300px;">AMOS & DORCAS<br>

Amos is awesome. Dorcas would definitely like and respect him well enough, and although I can't see them being particularly close I'm sure they would get on well enough. Dorcas would probably also flirt with him occasionally when they do cross paths because he's not only pretty but also not a moron. Both winning qualities in a man. So, I'm thinking friendly acquaintances?
</div></center>[/dohtml]
SAHARA A. ROBINSON - July 12, 2012 11:20 PM (GMT)
Sahara and Amos:
Well, Sahara would probably get along well with him. She's pretty loud herself and I could see them meeting in their earlier years or something and becoming friends. It all depends on how he'd react to her. She's a tomboy so I think he'd probably see her as a guy more than a girl. What do you think?
ALISON B. BONHAM - September 18, 2012 10:58 PM (GMT)
TO AMOS:







LOVE, MATT
MEAGHAN C. MCCORMACK - September 19, 2012 10:49 AM (GMT)
TO AMOS:




LOVE, MEG
...because the lack of Meg love in this thread is appalling.
MATTHEW A. SCAMANDER - November 15, 2012 02:50 AM (GMT)
TO AMOS:
LOVE, MATT