Title: The end is here [IF]
Description: Supernatural based AU rp site, FL
Fallen - July 15, 2011 06:38 PM (GMT)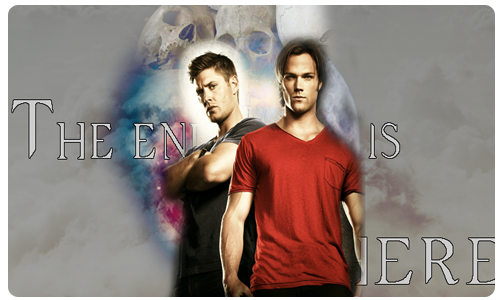 Two years passed, the streets are no longer safe, the earth is in danger... A new threat is upon human kind and this time it looks like is here to stay.

Demons want Lucifer out again and many Angels want the same thing for Michael. Castiel was 'detoxed' from all the souls but he remains an Angel, the brothers are back on the vessel's list; slowly but surely, the road to apocalypse is coming back, Sam's vision are comming back; a new enemy has raisen, his name is Jude, a white eyed demon like Lilith but twice psicotic.

New alliances, new challenges, which side would you choose?
*Rules*
*Plot*
*Plug board*
* Hosted for free by InvisionFree