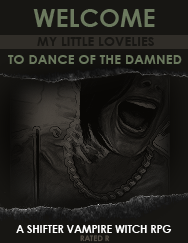 Rules and Guidelines
Plot Information
Canons
WE ARE IN NEED OF HUMANS, WITCHES, AND COVEN VAMPIRES!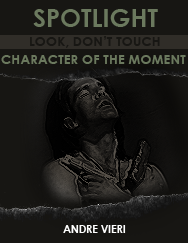 "Danger is as much an ingredient of life as love is, whatever worth that silly word still holds. I must confess. Only my respect for you and your position keeps me at bay. Were you any other, a mortal, I would not control myself so well…though I hardly think you would mind being pinned beneath me.

Shall I give you a tour?"

Give us a shout, but keep it clean, polite and spam free!

Sidebar: Dana
Coding Help: RCR




We have more banners on the Affiliates board!



Recovering lost or forgotten passwords
Security is a big feature on this board, and to that end, all passwords are encrypted when you register.
This means that we cannot email your password to you as we hold no record of your 'uncrypted' password. You can however, apply to have your password reset.

To do this, click on the Lost Password link found on the log in page.

Further instruction is available from there.