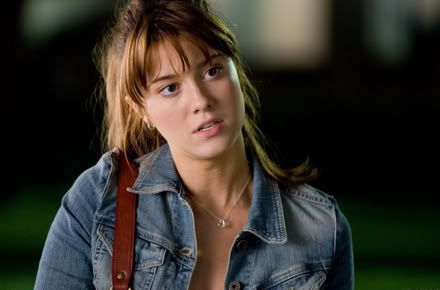 JADA ERICA JAYSTONE
hide the key cause im coming over
BASICINFORMATIONBASICINFORMATION
(FULL NAME)
JADA ERICA JAYSTONE
(NICKNAMES)
JJ
(GENDER)
FEMALE
(BIRTHDAY)
June 12, 1993
(HOROSCOPE)
GEMINI
(HOMETOWN)
LOS ANGELES, CA
(AGE)
16
(WHERE I STAND)
FIFTH YEAR
(SEXUAL ORIENTATION)
LESBIAN
(CLIQUE)
JOCK
(PLAYBY)
MARY ELIZABETH WINSTEAD
my mirrors are stained with portraits of your face
PHYSICALAPPEARANCEPHYSICALAPPEARANC
(HAIR)
BROWN
(EYES)
BROWN
(SKIN TONE)
TANNED
(ETHNICITY)
CAUCASIAN
(HEIGHT)
5'8"
(WEIGHT)
around 120 lbs
(BODY TYPE)
ATHLETIC
(DISTINGUISHED FEATURES)
2 scars
(PIERCINGS)
-
(TATTOOS)
-
(PERSONAL STYLE)
How do I look? Well, I would say open your damn eyes, but all right. I'll play along with you - try not to drool too much, it's an extreme turn-off.
I suppose I'll get the big thing out of the way - no pun intended. I'm 5' 8", most of that in my legs, which are very well toned since I've been playing soccer since I was six years old. Not to say that I'm heavy everywhere but my incrediblely incredible legs - far from it. I try to maintain myself all around without resorting to an ultra strict diet - but that's neither here nor there.
My hair is long - maybe down to the middle of my back, I'm not sure. It's been forever since I haven't tied my hair back. My eyes are brown, in fact, the color is almost the same as my hair. I love being outside, I love playing soccer, so my skin is fairly tanned from being outside a lot of the time.
Oh, I have a couple scars, too. I was dating this crazy chick back in Cali before we had to move, though I had no idea she was nuts when we started dating. It seemed all well and good, until the one time I made the mistake of flirting with a waitress in front of her - girl went ballistic. We were never allowed back in that restaurant.... Anyway, she was with me when I made my final prank back home, and she was so upset that we nearly died - an exaggeration, trust me, the girl was into dramatics. Long story short, she stabbed me in the thigh with a switchblade. No idea where it came from, so don't ask, and it's not an overly large scar, but it's there. Oh, and I got burned on the forearm by a doorhandle on our way out of that place, so.. yeah. Helluva night. The burn's on the underside of my arm, so it's not really that noticable unless I get really tan or if you know to look for it.
And... that's all she wrote. Really. Open your eyes if you're still curious, cuz I have shit to do.
we'll end this tragedy today
HISTORYHISTORYHISTORYHISTORYHISTORY
(FATHER)
Jacob Jaystone, 47, Lawyer
(MOTHER)
Rebecca Jaystone, 42, "Finding herself."
(SIBLINGS)
-
(OTHER NOTABLE FAMILY MEMBERS)
-
(PETS)
-
(HISTORY)
"Well. I was born and raised in California. My dad was a lawyer, and before I was born my mother was an artist. After she gave birth to me, she decided she wanted to 'find herself.' It's been 16 years and she still hasn't found herself, but she's nothing if not determined.
I went to Catholic school since... forever. Until middle school, I was pretty much a good little student and a decent soccer player. What changed in middle school you may ask? Well, I met my first girlfriend. After the nuns caught us kissing out back and she refused to speak with me again, somehow behaving didn't seem as important. I could tell she was miserable, forcing herself to date boys though she hated them, and I didn't ever want to deal with that mess.
I became more focused on soccer, until it's become something of an obsession. Passed my classes alright, after a bit of tutoring anyway. Got in a lot of trouble with the pranking. Then came the day I got expelled and now... I'm here.
Oh, why am I expelled, you ask? Well.. I love a good joke, but the last one I pulled back in Cali sort of.. It got a little out of hand. Well... a lot out of hand - I burned down a building on my rival's campus. My mother decided that maybe finding herself could be better done in another country, and my dad started his own practice."
our time to shine beyond the pavement
PERSONALITYPERSONALITYPERSONALITY
(LIKES)
Soccer.
Girls.
Playing pranks.
My car (1972 Ford Mustang)
Dogs.
Winning.
Competition.
Music.
Bubble gum.
Mountain Dew.
Surfing
(DISLIKES)
Losing.
Football.
Dolls.
Onions.
People who hate soccer.
Homophobic people.
Drugs.
Convertibles (they fuck up her hair)
Nuns/Church.
Math.
(HOBBIES)
Soccer
Surfing
Pranks
Not so much a hobby, but with her father working all the time and her mother being such a hippie, Jada ends up taking care of most of the house work
(FEARS)
Serious injury
Not fullfilling her ambitions
Rosie O'Donnell
Something happening to her car
Dolls
(SECRETS)
Her reason for expulsion is the big one
(DREAMS)
To become a famous soccer star and live near the beach with a hot girlfriend
(STRENGTHS)
Fast runner.
Pretty.
Quick learner.
Can be very sweet when she wants to be.
Fairly perceptive of people's moods.
(WEAKNESSES)
Soccer.
A bit naive.
Highly competitive, especially in pranks.
Mild allergies - headaches, sneezing, etc. if she forgets her pill.
Free food.
(OTHER)
Chewing gum.
Spacing out.
Has a noticeable twitch when people mention certain things that irritate her.
Occasionally counts her steps.
Doesn't find a lot of exposed skin a turn on so much - Spending a lot of time on the beach in Cali kind of killed some of the appeal for her
(PERSONALITY)
"I'll give you the short and skinny about how I am. First, I'm gay. Yeah, big shocker - the female soccer player turns out to be a lesbian, surprise surprise. While I'm out and proud, I'll still kick your ass if you try to use my orientation to insult me or anyone else.
Second, while I love my team, I don't
love
my team. I feel it gets too awkward during the season, like dating a coworker or something, and during the off season there's really nothing to talk about except soccer, so what's the point? However, I'm fairly loyal to whatever team I'm on - so loyal it gets to be a hobby to mess with rivals. Stealing mascots, egging their school, slashing their tires - I've done just about everything and am always looking to do more.
Third is that I'm not the sharpest crayon in the box, at least in an academic sense. I constantly have problems keeping up with classes, not because I can't understand the material, but because I just don't care about many things outside of soccer. In truth once I'm forced to sit down and get to it I pick the material up fairly quickly - I would just rather not deal with it."
(AND...)
root for the home team
pause, rewind

!

KENDRA:Name
20:Age
FEMALE:Gender
REN LINKED ME:How Did You Find __?
PM:Contact
JOHN KAPLAN, MADISON REYNOLDS, RACHEL WOODOther Characters?
--------------------------------
application made by

WHIMZY ,

of CAUTION 2.0.
steal, and choke! ( Edits by Kayla )