Welcome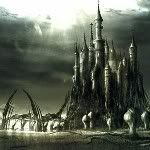 Black Thorn Academy

Riverstone, a small town in Western Europe, was once a ghost town.

Until a young lady with a dream, breathed life into this place. Where there was once ruin now stood buildings. Where there was no one, now stood a bustling city.

However, with the good comes the bad. And even though metakind once again has its sanctuary, there are outside forces that wish to destroy us.

Some students will rise up to defend against the threats, while others will form their own rebellious plans.

Will you be a hero? Or a villain?
Links
Chat
Admins
Leani

Site Creator

CLM


Second-in-Command/Evil Plotting

Backup Admins
Lite
Characters
Fluffy
Skin & graphics
Kay
Crazy Plotting


Season
The air is cold and snow is constantly falling from the gray sky. The temperatures usually stay between the low twenties to high teens during the day. In the evening, temperatures are almost always in the negatives.

Spotlights
New Character Spotlight
The best new character from the last month.


TBA
Played by TBA

Character of the Month

TBA
Played by TBA

Couple Spotlight

TBA
Played by TBA

Member Spotlight

TBA

Writer's Award

TBA

Quotes
.::[Random Quote]::.

Advertise Us
Credits
skin:
Emilita
of
RPG-D
color reference:
Colour Lovers
Site concept ©
Leani
Header ©
Lite
BTA advertising button ©
Jane Potter
.
All characters and plots are copyright to their authors and creators. Steal anything and you'll have a raging mob chasing you.
Email Notification of new messages
This board can notify you when a new reply is added to a topic. Many users find this useful to keep up to date on topics without the need to view the board to check for new messages.

To do this, simply click on the 'Track This Topic' link found at the top and bottom of any topic. When you click this link, the topic will be added to your subscriptions that are managed from your control panel.

Please note that to avoid multiple emails being sent to your email address, you will only get notified once per day of new replies.