Taveren Markus Throissem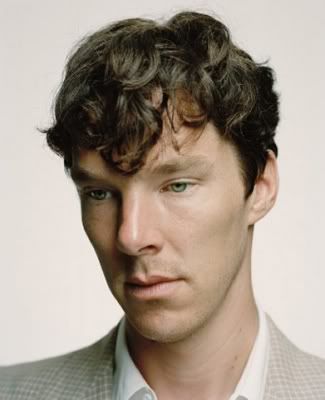 ---
AGE:
31
BIRTHDAY:
Winter
GENDER:
Male
HEIGHT:
6'2"
WEIGHT:
180 lbs
NOBLE HOUSE:
Throissem
PLACE OF RESIDENCE:
Great Dragon Bay; His ship the
Sea Serpent
OCCUPATION:
Head of the Throissem House.
---
HAIR COLOR:
Brown
EYE COLOR:
Blue-Green
SKIN TONE:
Lightly tanned.
APPEARANCE:
Taveren Throissem, called Tav by his family, could not be described as conventionally handsome by any means. His face is quite long and he has been described as horse-faced, the insult doubled by his dislike of the creatures. His facial features are very sharp, with high cheek bones and a pronounced nose atop bow-shaped lips and a narrow jaw. His dark hair is naturally curly, but he prefers to keep it short so it stays orderly.
His years of training with a rapier in addition to his height have made him wiry rather than bulky. He is long-limbed and moves with a fluid grace on the deck of a ship. His grace is less so on land and he is completely awkward on horseback. His most attractive feature is actually his voice - deep, smooth, rumbling and strong - that commands attention even when making wry observations.
GENERAL CLOTHING:
Taveren gives little thought to clothes and wears what his servants choose for him, but he always dresses appropriately for the situation at hand.
SCARS OR MARKINGS:
Tav has a number of scars, especially along his hands from rope and sail.
---
LIKES:
+ Fine wine.
+ Pipes.
+ Strategy.
+ Honesty.
+ Duty.
+ Honor.
+ Battle.
+ The seas.
+ Logic.
+ Order.
DISLIKES:
- Corruption.
- Cear Edon.
- Servitude.
- Ingarians.
- Horses.
- Pirates.
- Impracticality.
- Whimsy.
PERSONALITY:
Taveren is not a warm man. In fact, people have dubbed him downright frigid. He rarely smiles and when he does, it is usually a slight curve of his lips than a true facial expression. The assumption that he is completely without a sense of humor is incorrect, though he is so dry and straight-faced that people misunderstand his attempts at joking with his being a complete asshole. He enjoys irony and subtle humor and finds other sorts to be too silly for his taste.
In addition to his serious nature, Tav is extremely blunt and almost excessively honest. When it comes to his doings, he naturally allows for a few lies of omission, but in his opinions of people, he completely lacks tact. If he does not like a person and they are in no way beneficial to him or his needs, he will not fail to let the person know. He is just as harsh to himself, harboring no illusions as to his appearance or unlikable demeanor. He knows he is unpopular - he simply doesn't
care
.
Tav never acts on impulse or whim. It is unlikely that he has ever had a gut feeling in his life. Instead, he assesses every option from every angle before choosing a decision. He is a strategist at heart and is able to prioritize and map situations quickly from years of experience and his father's training. Logic is his bread and butter. He has no time for frivolities and spends most of his time reading, researching, or planning. Taveren has little in the way of hobbies, but he is an excellent violinist, enjoys fishing, and still practices fencing on a daily basis.
All this would seem to point to a very dispassionate man, but this is quite untrue. Taveren is extremely passionate about specific things. He believes wholeheartedly that Great Dragon Bay should be its own separate kingdom. He is passionate about the sea and all its storms and unpredictable beauty. He is passionate about battle and protecting his lands from Ingarian pirates as well as protecting it from the inner turmoil and corruption rife throughout. Threaten his family or his homestead, disrespect him or the laws of his lands and the full brunt of Tav's fury will be awakened.
---
Father:
_____ Throissem
Mother:
_____ Throissem
Siblings:
???
History:
Taveren Markus was born the first son to the Throissem household in the traditional fashion - in a tub of clean salt water blessed in the name of Visha and with a drop of dragon's blood placed on the newborn's tongue. It is said he was the loudest of all the Throissem line with his infant roars shaking the entire castle. Strange, then, that he grew to be a mostly quiet child.
From a young age, he was an intensely serious and erudite child. As soon as he could walk and speak, his father took him under his wing and instilled in him all his ideas of what made a great ruler. He spent very little time playing; most of his energies were devoted to learning history, studying swordplay, and acting as a clerk for his father. The servants often referred to him as the old man because of his solemn and studious nature. In his leisure time, he would play chess with any one who took the challenge, losing and winning with equal enthusiasm and carefully taking notes no matter what the result. He would also watch the ships on the piers from the high towers of the castle, wondering when he would join them.
As was customary for the young men of the Throissem house, he joined the crew of the
Windfinder
at the age of thirteen. On the ship, his birth meant nothing - in fact, it was a disadvantage. The men were determined to break Taveren by pushing him harder than the other boys his age, noble or peasant. He worked under every man on the ship, from first mate to bosun to cook and was expected to be at least passable in every endeavor. He was punished often in the form of whippings and additional, unpleasant chores when he did not perform to the superior officer's standards, but he never complained. Tav was as stoic in his duty on the vessel as he was in his home and was privately thankful for the experiences, even when he was treated unfairly. His father had always emphasized the importance of staying humble.
More than learning the ins and outs of a warship, Taveren was taught duelling as well. The style of swordplay he had learned in the castle where he was taught using a broadsword was completely impractical on a deck. He was given a rapier and was taught the value of speed over strength, of tight calculated moves, of strategy. He took lessons from the Lord Captain Everard himself, a veteran of the seas and a highly talented practictioner of the unique Great Dragon Bay martial techniques.
After a year and a half, he gained enough respect to be treated the same as the other boys and after two years, he was given the choices all fifteen year old male nobles were given. He could either stay on
Windfinder
another year, join another ship, or return to his castle.
Windfinder
was a small craft, relegated to patrolling the shallows around the Bay. They saw next to no action, save for storms, and along with the other patrol ships, they were thought safest for teaching the young men. Taveren elected to join the crew of
Sea Serpent
, the Throissem flagship and was accepted after written recommendations given by Lord Captain Everard.
Sea Serpent
was much larger. He joined as the bosun's second assistant, the only position that had been open at the time.
Sea Serpent
travelled far into the open sea, protecting trading ships from the many Ingarian and few Cyriolian pirate ships. Almost immediately, Taveren was placed in danger. They were boarded thrice and instigated four battles in the first six months. After the death of the bosun's first assistant, Taveren was promoted, noted for his dueling skills that grew with his diligent practice and his uncanny work ethic. After his first year, he ascended to Boatswain in the only way to be promoted into a filled position - he dueled the current bosun for it with blunted rapiers. He won, making the bosun his first assistant.
By twenty, Taveren was the first mate, but after two years, that was not enough for him. He was ambitious, but more than that, he had ideas; ideas that the captain would not hear. The Lord Captain Haren was a traditionalist and did not like new battle tactics or radical ideas. He was also very harsh on his crew and allowed for very little in the way of shore leaves. Mutiny was in the air. Tav resolved to end the conflicts with as little bloodshed as possible. The bloodshed of only two. In the matter of replacing a captain without mutiny, retirement, or unforeseen death, a duel was customary. A duel to the death. Taveren was younger and swifter while Haren was old and predictable. He won.
It was fair to say that Taveren was much preferred over old Haren. He treated his men fairly and they in turn treated him with the respect due a captain rather than a lord. He led them into battle and led them home as whole as possible, never fled when there was a chance of victory, and always fled when there wasn't. He was practical, not suicidal. Things went along very well until he was summoned by his father three years later.
Now, each captain is king on his ship, but he still must answer to the Dragon Lord. A difficult problem arose in which Taveren was still captain aboard the
Sea Serpent
but the heir of Lord Throissem on dry land. The duty of the latter was much more pressing. He became an honorary captain of the ship, assuming command when he chose to board, but gave day-to-day duties to his first mate. Lord Throissem was old and growing older and his mind was slipping.
It was important not to allow the lesser lords to see Lord Throissem's descend into senility. They would cease upon such weakness like vultures and create chaos. Taveren took command of the family with the help of his mother, a gifted player in the game of houses, but managed to create the illusion that his father was still its sovereign. When coherent, the elder Lord Throissem gave his son all the last minute lessons he would need and shared his most secret of desires: to see Great Dragon Bay free of House Valera and the Throissems kings of their own domain as they once were. Taveren became taken by the idea. Great Dragon Bay had always been somewhat isolationist, except in matters of trade, which could always be maintained. Their economy was extremely stable due to their fishing industry, lush farmlands, and intercontinental business dealings. They needed nothing from the rest of Cyriol - why were they required to bend the knee to a king who was nothing more than a figurehead?
Taveren was thirty when his father died and he took the high seat of House Throissem. It has been a year since and now, Taveren is prepared to take to the chess board once again.
---
Dragonsbane
- A relic from the era just after Lian-dre's marriage to Tyrion, awarded to him upon his ascent to the High Seat. The two-handed sword's blade never needs sharpening. The hilt is fashioned in the shape of two dragons intertwined. Their eyes are actually diamond vials of dragon's blood, which has remained liquid all this time. Taveren only uses this sword for ceremony, though he does know how to use it.
Rapier
- His rapier is a much more sedate affair with a long, narrow blade and a crossguard of scrolled steel. It is very sharp.
---
Chatango Name:
longdistancedrunk
Role-playing Experience:
Long time.
Anything else:
THIRD CHARACTER.